1:57 am
my life currently
My job is really shitty i need a new one and im having trouble focusing on school. I cant seem to focus and get my work done its just not possible. Im now searching for a new job somwhere that pays better than $6.25 an hour or else a place that i would enjoy and not mind getting payed so little. The problem is there arent many places besides wegmans and umm hot topic that will let me keep my piercing in and im hopefully getting another one so i can have snake bites as soon as i get enough money. That makes it a little more difficult. So if anyone knows of any jobs that fit this description or just dont suck as bad as wegmans please let me know!!!!!!! Everyhting is good with my friends and my boyfriend is awesome :). October 4th is my roadtest i now officially have a car its a shitty little blue honda but i like it but the only problem is i cant drive it. When i get my liscense ill finally have some freedom ill have my own car and my night liscense hehe :). im only nervous about parallel parking i gotta practice.
Current Mood:
lazy
11:28 am
yahh
live journal bores me and im sick end of story
Current Mood:
sick
4:49 am
photography fun
Today me n mara dressed me up all 50s like and took some pictures here they are....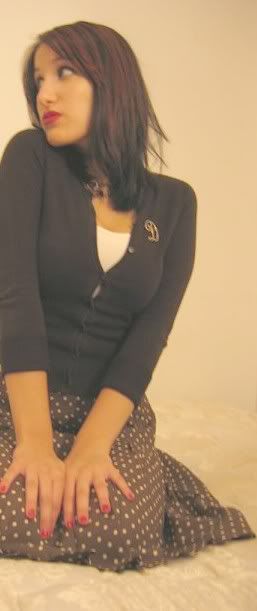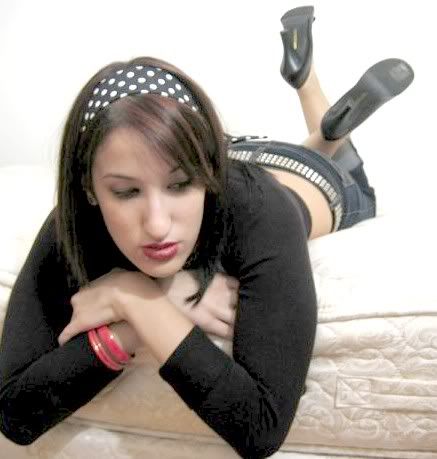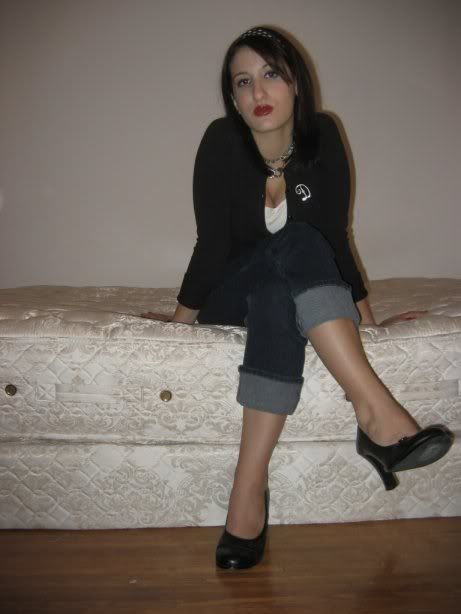 Current Mood:
blank
4:19 am
mmmm gelato
Today i woke up and dinner was ready lol. then mara came and got me then we went to the mall so she could buy ribbon and i bought more halloween buttons to do who knos whut with. Then we went to the graveyard to walk around but i didnt have my camera unfortunatly. Then we went to the valley to get dole whip but i got tiramisu gelato mmmmmm. then we walked around the field days that were going around there so mara could take pictures of all the rides, Then we went to the mall to see Wedding Crashers and to meet up wiht maras boyfriend. The movie was really good by the way. I went to dans to meet up with laura i had fun and i just got home a little bit ago and now im bored again :/ and i have a bad headach. but i had fun today.
Current Mood:
sleepy
3:47 am
graveyard fun
Im new to this i made it cuz laura wanted me too and i love her dearly ♥. Today i got gelato with my mom n keisha then we went to pick up jerry so i could go pick up my pictures from wal mart from the syracuse nationals on saturday. ive been excited all week to get these pictures i could hardly wait. but then i got all pissed off cuz they werent developed yet. so i guess im picking them up tommrow err today since its 3 am. Then since i had an extra roll of film i wanted to take some pictures in the graveyard. we went when it was gettign dark and took pictures of all the old graves and explored. There were some bats flyign around which made me very happy cuz i love bats (mara thinks im a vampire haha). i kept taking pointless pictures and ran out of film. then on the way out i saw the moon it was really bright and huge and it was the perfect picture because there was a creepy branch in front of it with all the graves i nearly cried since i had no film left:(. Then we went to brads to hang out and me n jerry listened to his old cds and he let me borrow all of his misfits cds exciting.
Ill post all of those pictures when i get them back cant wait!
Current Mood:
blank